Call for Contributions
Publication Schedule
eContact!, the CEC's online journal for electroacoustic practices, is published three times a year, with submission deadlines falling on the 1st of the month prior to publication:
15 January (publication) / 1 December (deadline)
15 May / 1 April
15 September / 1 August
Article Formats
In addition to feature articles 1[1. Key articles addressing the theme of the issue, typically 3000–8000 words. See, as an example, this 8400-word article.], brief texts 2[2. Often having a more informal tone than in "feature" content and usually in the 1800–4000 word range. See this 3000-word article.] and interviews 3[3. Length varies, but 2000–8000 words when transcribed would be the norm. See this 3150-word interview.], we welcome submissions of "Artist Galleries" — personal articles about the author's own practice(s) 4[4. These texts must be more substantial and interesting than a copy-paste biography and programme note and are usually 900–1500 words in length. See examples here and here, 1300 and 1100 words, respectively.] that feature a much higher proportion of audio, video and images to text than in other article formats.
eContact! 20.3 — Media-Specific Music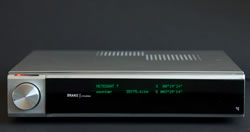 The Canadian Electroacoustic Community (CEC) is now accepting submissions for an upcoming issue of eContact!, the online journal for electroacoustics published three times a year by the CEC.
In its relation to music, the term "media" appears rather ambiguous. While often applied to means of storage, distribution and broadcast of sound, "media of music" might also refer to musical instruments, musicians, performances, cultures and traditions of the creation, performance and study of music. In short: everything that serves as a mediating reference to music as a "work" in the platonic sense, or a practice of music performance or reception.
In discussing "media-specific music," we consider situations (practices, pieces) where the media of music in their qualities and limitations are addressed as a subject of æsthetic practice. Here, music resists translation into another media since its very essence is bound to its means of creation, performance or distribution. These close interdependencies shall become obvious through the contributions to issue 20.3 of eContact!
Submission Themes and Ideas
We invite scholars and artists to submit papers of research in this field or to propose written descriptions, audio or video documentations of their work, respectively. Areas to be addressed might include (and are by no means limited to):
Theory
General discussion of the term "media-specific music," its theoretical background, its relevance to media (art) studies, musicology and sound studies, and its æsthetic implications.
Work for storage media
Fixed media compositions that are specifically tailored for or dependent on a given storage media, the latter's qualities or limitations. The interdependence of piece and media is of particular interest.
Work for distribution media
Pieces addressing the specific qualities of a given means of distribution. The distribution media might include any storage media or broadcast, stream or online (on demand) format.
Work that transforms the recipient into a performer (i.e. work for media usage)
Pieces that address the usage of their media in such a way that they inevitably turn the recipient into a performer. This is not (!) meant in reference to traditional performance situations (i.e. turntablism, live tape manipulation, etc.) but rather to a new Hausmusik [house concert] where the recipients are confronted with their home stereo or mobile device.
Work that can't be represented (media-resistant work)
Pieces or genres that resist the notion of representation via media of data storage or broadcast.
Work that addresses the situation of performance and/or perception
Pieces or genres that specifically address the situation of their performance and/or perception, thereby interpreting that situation as a mediation of the piece. This might include certain types of interactive systems.
Work that addresses the instrument / interface
Pieces that are specifically bound to a certain electronic instrument or interface (in the broadest sense), such that not only is the piece impossible to realize or perform by other means, but also, to a certain extent, the instrument or interface becomes the piece. This notion should make itself obvious as an integral aspect of the piece itself.
Submission Process
Contributors must follow the Submission Guidelines for eContact! and, when preparing their work for submission to the journal, must use the article template available at the top of the Guidelines page.
Submission deadline: 1 August 2018
Publication: 15 September 2018
While new and/or unpublished materials are preferred, reprints of previously published materials are also possible (eContact! will credit and link to the original publication).
Questions that are not answered here or on the Submission Guidelines page about contributing to eContact! or preparing your submission for the journal can be addressed to the Coordinating Editor, jef chippewa.
Media
The inclusion of audio and video support documentation, photos, technical diagrammes and sketches is strongly encouraged. Audio and video examples should be submitted in the highest quality possible.
Copyright
The author is responsible for securing all permissions and clearing any copyrights related to the submission, including, but not limited to, texts, audio and video recordings and images (figures, photographs, etc.).